Producto de la visita de Noaman Amjad, global head of marketing and sales, de la división Power Grids de ABB, a Distriluz, se organizó el primer taller sobre subestaciones digitales dirigido para los directivos de esta corporación, un grupo de empresas que genera y distribuye energía en 12 regiones del país.
Este encuentro, realizado en enero, motivó la organización de este taller en el cual participaron 9 ejecutivos con poder de decisión técnica y comercial dentro de la organización de Distriluz, con la finalidad que la información impartida sea de máximo provecho, para cuando ellos necesiten especificar un futuro proyecto digital para alguna de sus 4 empresas de distribución regionales.
Para este workshop se contó con la presencia del especialista regional en subestaciones digitales, Julio Oliveira de la unidad de negocios Power Automation de la división Power Grids (PGGA) de ABB Brasil, quien impartió sus conocimientos de redes y sistemas digitales con un nivel de detalle, que mantuvo la atención de la audiencia.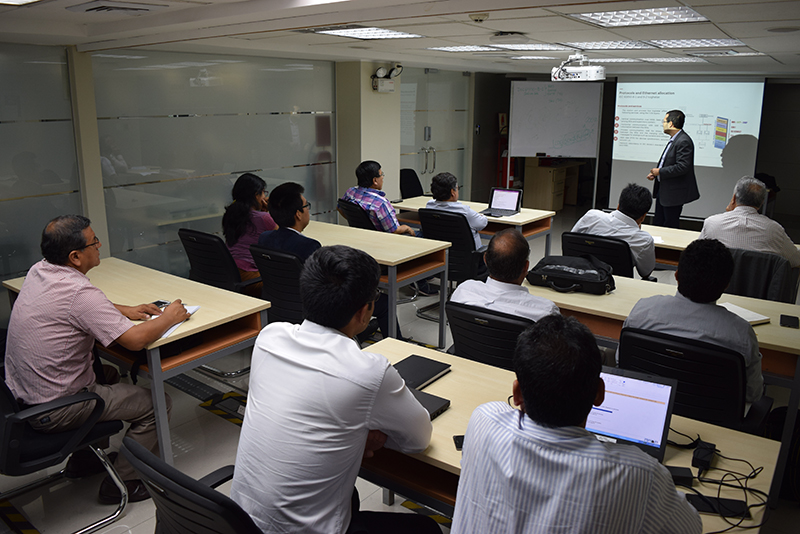 Ventajas técnicas
Se pudo indicar las ventajas técnicas de la solución digital de ABB, como su robustez, modularidad y confiabilidad, elementos indispensables que, sumado al cumplimiento estricto de las normas y protocolos, hace que sea la solución más completa para subestaciones digitales, consolidando todo lo necesario para ser administrado por la plataforma Enterprise Software a través de una de sus herramientas como es el Asset Health Center.
Este tipo de talleres serán programados con otros clientes, ya que oportunidades de proyectos digitales en Perú se vienen presentado cada vez más con varios clientes. El portafolio digital de PGGA es muy amplio y es complemento indispensable de ABB Ability, el cual integra los portafolios de todas las soluciones digitales de ABB.