En futuristisk ny design på den utsläppsfria vattentaxin SeaBubbles har framgångsrikt visats upp på Genèvesjön i Schweiz. Vattentaxin innebär en milstolpe vid utvecklingen av nya transportmedel som inte påverkar miljön eller belastar den urbana infrastrukturen. Vattentaxin utrustas snart med ABB Ability™ Marine Advisory System – OCTOPUS, en programvarulösning som hjälper fartygsoperatörer att samla in och analysera alla relevanta data för att optimera vattentransporterna.
Framtagningen av demotaxin hade stöd av de kantonala myndigheterna i Genève samt Department of Energy, Transport and Agriculture (DETA), som representerades av kantonledamöterna Luc Barthassat och Pierre Maudet, och bygger på teknik från ABB. Ytterligare tester kommer att utföras under de närmaste månaderna.
ABB Ability™ Marine Advisory System – OCTOPUS kommer att driftsättas av pilotprojektet i början av maj. OCTOPUS-systemet kommer att göra det möjligt för ABB att tillhandahålla SeaBubbles styrcenter realtidsdata som omfattar praktiskt taget alla aspekter av fartygens driftstatus.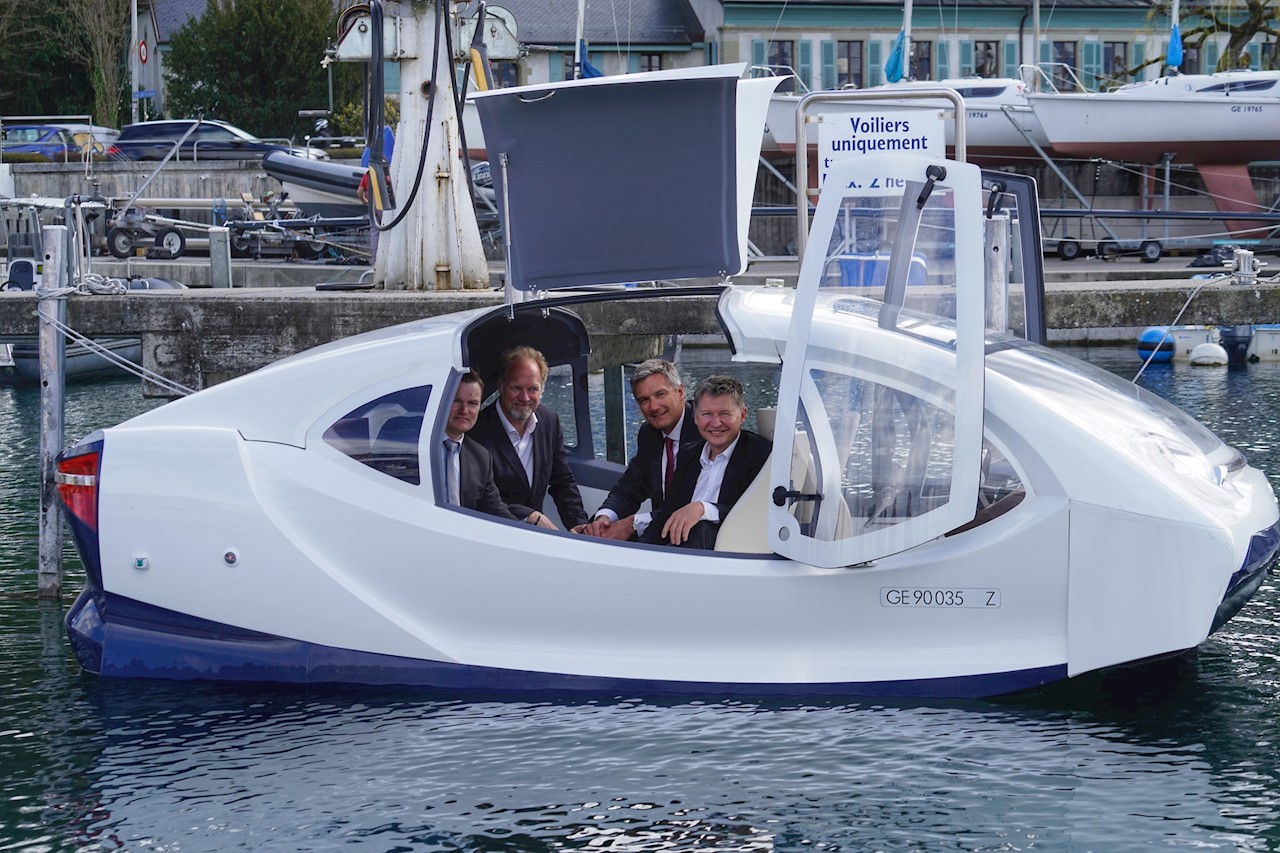 ABB (ABBN: SIX Swiss Ex) är pionjär med banbrytande teknik inom elektrifieringsprodukter, robotar och drivsystem, industriell automation och kraftnät. Vi betjänar kunder inom energi, industri samt transport och infrastruktur i hela världen. Med över 130 år av innovation skapar ABB idag framtiden inom industriell digitalisering med två tydliga värdeerbjudanden: att transportera elektricitet från kraftverk till eluttag samt att automatisera industrier från naturresurser till färdiga produkter. Som huvudpartner till Formel E, den helt eldrivna internationella motorsportklassen hos FIA, tänjer ABB på gränserna för e-mobilitet för att bidra till en hållbar framtid. ABB verkar i över 100 länder och har ungefär 135 000 anställda. www.abb.com