By Kumail Rashid, Sales Manager – Asia Pacific, EV Charging Infrastructure, ABB
Today, transportation contributes nearly one quarter of global CO2 emissions. Governments are increasingly recognizing this rising challenge and taking some encouraging measures to make transportation greener, driven by global agreements and treaties and tightened emissions standards. But if public transportation is ever to achieve zero local emissions, full electrification of the system is needed.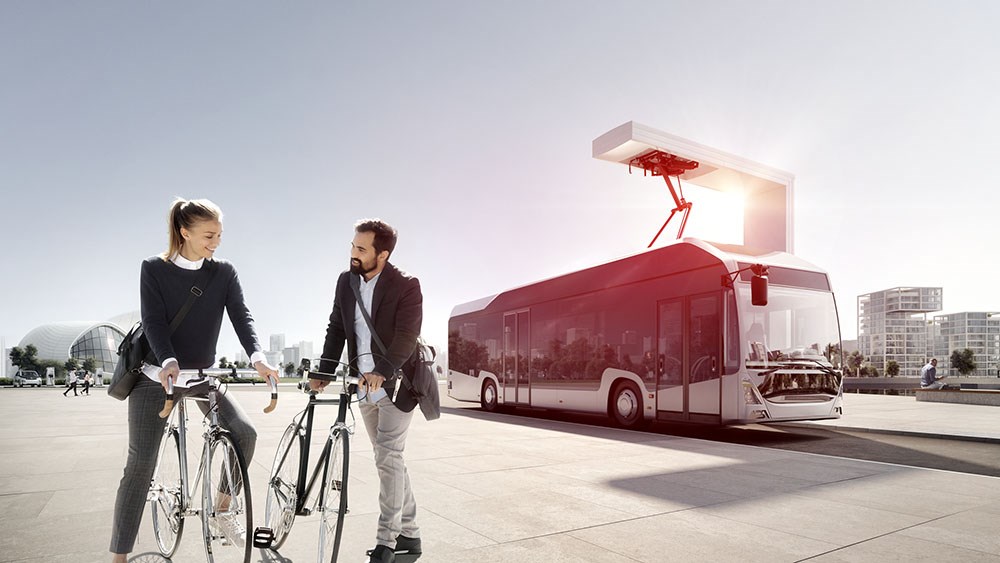 In a flash
The city of Geneva, Switzerland, has taken a key step towards full electrification of its public transportation network. The "TOSA" bus line is fully electric despite not featuring overhead lines. Instead, ABB's "Flash" or opportunity charging tops up the batteries at intermediate points on the route in as little as 15–20 seconds, during which time the bus has stopped to allow passengers to embark and disembark. This also means that the dead weight of large batteries is reduced, saving both space and weight. Also, as the battery remains partially charged, charging time is reduced at the ends of the route, which is especially important during time-constrained rush-hour operations.
The absence of overhead lines is not only less visually disruptive, but also saves on installation costs by avoiding extensive construction work for the overhead line and allows for more flexible bus operations during road works. It also saves on maintenance, which accounts for a significant portion of the costs of traditional bus operation using overhead line infrastructure.
A city takes charge
In Singapore, a new autonomous electric bus project is being developed by Volvo Buses and Nanyang Technological University (NTU). ABB will provide its state-of-the-art Heavy Vehicle Chargers (HVC) 300P fast charging system, delivering 300 kW DC power and recharging a battery in three to six minutes, without impacting the normal operation of the route.
Nanyang Technological University estimates that electric vehicles could make up as much as 50 percent of Singapore's motor population by 2050.
One of the autonomous electric buses will be used at the Centre of Excellence for Testing and Research of Autonomous Vehicles (CETRAN) – Singapore's advanced new test facility – where researchers will test new functions and study how the bus interacts with other road-users. The second bus will be used for tests in the bus depot. The aim of the project is to enable tomorrow's buses to charge their batteries, drive to the vehicle wash and park – entirely autonomously.
From A to B with ABB
Think of any kind of transportation and you will find proof that it is becoming "smart" and connected. That starts with walking and the use of personal fitness trackers, and also includes bike-sharing services or electric buses in major cities. This phenomenon has led to the concept of the "intelligent transportation system" (ITS), which is about connecting the dots to move people and freight around more efficiently, safely and at lower cost. It involves the use of sensors to collect data, communication technology to enable remote control and analytics to continuously improve the system.
At the same time, electric cars are at a tipping point. Several countries have announced bans or limits to the use of the internal combustion engine within the next couple of decades, and major manufacturers are responding with an increased range of electric models that are more affordable than ever.
It is no surprise that the ABB FIA Formula E Championship, a fully electric street-racing series, which demonstrates the cutting edge of electric vehicle technology, is capturing the imagination of motor-racing fans around the world.
Most experts agree that the widespread adoption of electric vehicles is a good thing, but there is also a realization that it will only happen if networks of fast-chargers are built up quickly, so that charging is as easy as filling a petrol tank. Digital connectivity has an important role to play in ensuring the reliability of supply. ABB is a global leader in electric vehicle charging, with a range of DC fast-chargers for cars and e-buses. These chargers are connected using the digital ABB Ability™ platform solution to remotely monitor each charger, and can be found in fast-forward countries such as The Netherlands and Bulgaria and cities like St. Petersburg, Russia and Trondelag in Norway.
In the Philippines, ABB chargers will soon be the backbone of QEV Philippines' ambition to bring more electric vehicles to the Philippines. In 2018, the venture will seek government assistance to convert 10,000 jeepneys to e-jeepneys every year. These vehicles are the most popular means of public transportation in the Philippines. As its technology partner, ABB will support QEV Philippines' mission with its fast charging technology for all current and next-generation vehicles. ABB will supply 200 Terra 53 chargers, as part of a broader cloud-enabled network over the next three years. Part of the ABB Ability™ portfolio of connected solutions, the network will enable them to "look inside" chargers hundreds of miles from their control center, predict when maintenance is needed and deal with problems without having to send an engineer. This will help reduce costs and make money, while providing a reliable service to passengers.
The future of transportation will take connectivity to an ever greater level. Automated driving technologies promise improved safety and convenience. Proponents even describe a vision of a connected system of driverless cars, buses and bikes, all easily accessible via a single app. In this future, each automated car can produce an estimated 4,000 GB of data every day, digital services such as ABB Ability solutions are key, to ensure that energy is directed to where it is needed, including the option for cars to supply excess energy back into the grid and help to keep the system running smoothly.
Technological advances have given this historic opportunity to run the world without consuming the earth. The key is for all of us work together to combine electric vehicles with renewable power generation, connecting them with a smart grid. As the environmental and public health concerns of our longstanding reliance on fossil fuels have grown, it is clear just how much we stand to gain by embracing new and improved ways to travel. The faster we can make this happen, and rid our cities of air pollution and our atmosphere of greenhouse gas emissions, the better.
Let the future of sustainable transport begin.