Det nya navet integrerar ABB:s alla aktiviteter i den sydöstra kuststaden Xiamen för att bygga upp en toppmodern campus som specialiserar sig inom avancerade teknologier
En investering på 300 miljoner dollar i navet som är ABB:s största anläggning för innovation och tillverkning på 425 000 m2
Anläggningen hyser 3 500 medarbetare och omfattar samtliga typer av affärsaktiviteter
En stark symbol för ABB:s engagemang när det gäller Kina där företaget har investerat mer än 2,4 miljarder dollar sedan 1992
ABB, pionjär med banbrytande teknik, invigde idag det nya ABB-navet i Xiamens högteknologiska industripark Torch. Den nya anläggningen integrerar hela värdekedjan av ABB:s aktiviteter: FoU, konstruktion, tillverkning, försäljning och service, liksom hantering av värdekedjan samt stabsfunktioner. Anläggningen sätter en ny hållbarhetsstandard där konstruktion och utrustning utförts med de senaste miljövänliga materialen och systemen, inklusive ABB:s revolutionerande snabbladdstationer för elfordon.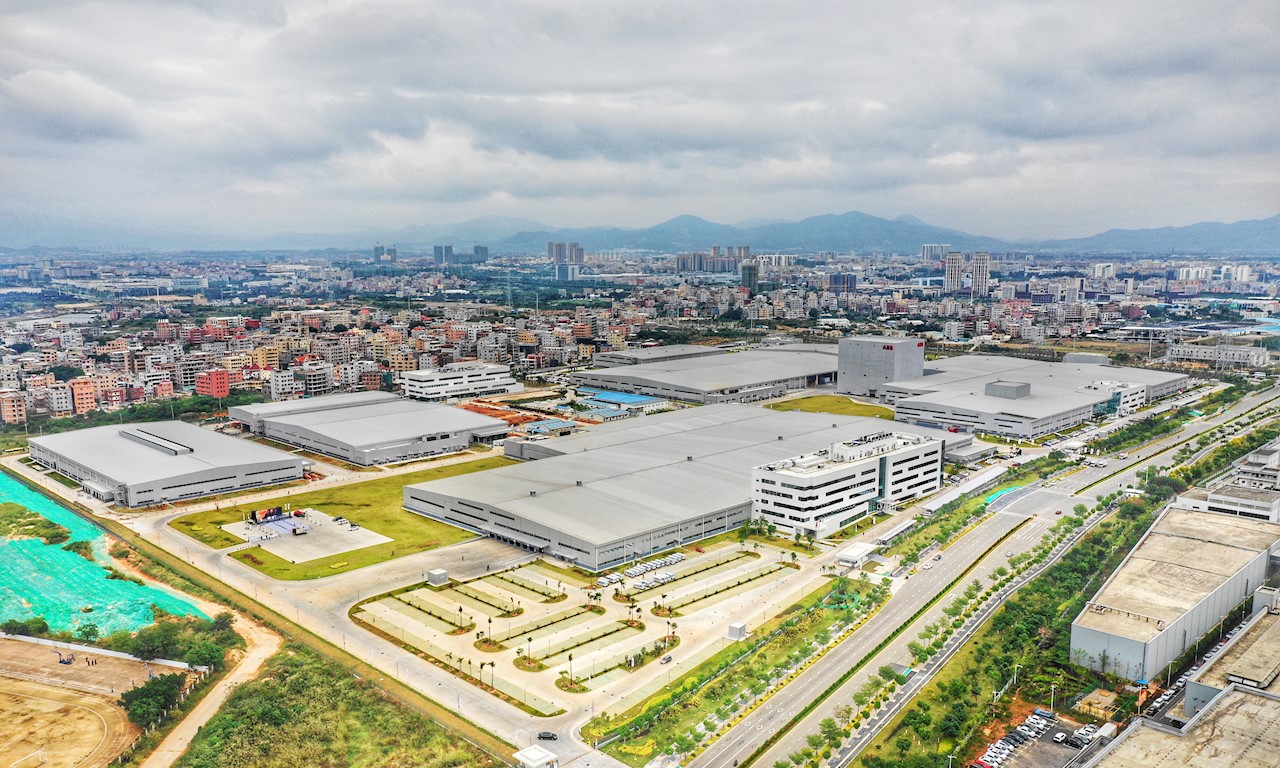 "Xiamen är ABB:s största nav och en av våra mest avancerade tillverkningsanläggningar och uppvisar potentialen för Industry 4.0 på våra egna anläggningar. Anläggningen är utformad för att ge våra kunder i Kina liksom företag som är aktiva i Kinas projekt Belt-and-Road toppmoderna lösningar och tjänster", säger Ulrich Spiesshofer, koncernchef på ABB. "Genom att föra samman alla våra aktiviteter i ett centralt nav är vi idealiskt positionerade för att stötta Kinas reformagenda genom att hjälpa Xiamen och omgivande region att bygga upp ledande positioner i avancerade industrier."
ABB:s nav i Xiamen kommer primärt att fokusera på utveckling och tillverkning av produkter och lösningar för ABB:s divisioner Electrification Products och Power Grids. Anläggningen hyser ett av ABB:s största FoU-center för lågspänningssystem liksom ett testlabb för 1 200 kV ultrahögspänning, den högsta spänningsnivån i Kina. På anläggningen finns också ABB:s första digitalt uppkopplade fjärrservicecenter i Kina. Sedan lanseringen av ABB:s ledande digitala erbjudande ABB Ability™ förra året har koncernens digitalverksamhet fördubblats i Kina.
Pei Jinjia, sekreterare vid Xiamens kommunkommitté för kommunistpartiet i Kina, samt andra myndighetsrepresentanter, ABB-kunder inom sektorerna energi, industri samt transport och infrastruktur samt representanter för ABB:s koncernledning och lokala ledning deltog vid invigningsceremonin av Xiamen-navet. Mot bakgrund av Xiamens centrala roll i ABB:s Kina-verksamhet kommer ABB att stå värd för ett större kundevenemang denna vecka på Xiamen International Conference and Exhibition Center. Kundevenemanget ABB Customer World kommer att få över 6 000 besökare och här kommer man att visa upp företagets divisioner Power Grids, Electrification Products, Industrial Automation samt Robotics and Motions.
"Xiamen har länge varit en av de viktigaste industriella baserna för ABB i Kina och globalt", säger Chunyuan Gu, ABB:s chef över region Asien, Mellanöstern och Afrika (AMEA). "Vårt första samriskföretag i Kina för 26 år sedan låg i Xiamen och staden har spelat en avgörande roll för utvecklingen av ABB i Kina, där vi nu har 18 000 anställda i över 140 städer, inklusive över 2 000 medarbetare inom FoU."
Det nya navet är en av flera större nya investeringar som ABB gör i Kina. I oktober meddelade företaget att man gör en investering värd 150 miljoner i en ny robotfabrik – framtidens fabrik – i Shanghai. I maj invigdes ett nytt center, Robotics Application Center, i Chongqing, företagets fjärde anläggning av den typen i Kina. Och i december 2017 öppnade ABB Shenzhen New Energy Technology Center, där man arbetar med forskning och utveckling av solenergi och laddlösningar för elfordon för användning runt om i världen. ABB har investerat mer än 2,4 miljarder dollar i Kina sedan 1992.
ABB (ABBN: SIX Swiss Ex) är pionjär med banbrytande teknik inom kraftnät, elektrifieringsprodukter, industriell automatisering samt robotar och drivsystem. Vi betjänar kunder inom energi, industri samt transport och infrastruktur i hela världen. Med över 130 år av innovation skapar ABB idag framtiden inom industriell digitalisering med två tydliga värdeerbjudanden: att transportera elektricitet från kraftverk till eluttag samt att automatisera industrier från naturresurser till färdiga produkter. Som huvudpartner till ABB Formel E, den helt eldrivna internationella motorsportklassen hos FIA, tänjer ABB på gränserna för e-mobilitet för att bidra till en hållbar framtid. ABB verkar i över 100 länder och har ungefär 147 000 medarbetare. www.abb.com.