Stronger, smarter and greener grid need of the hour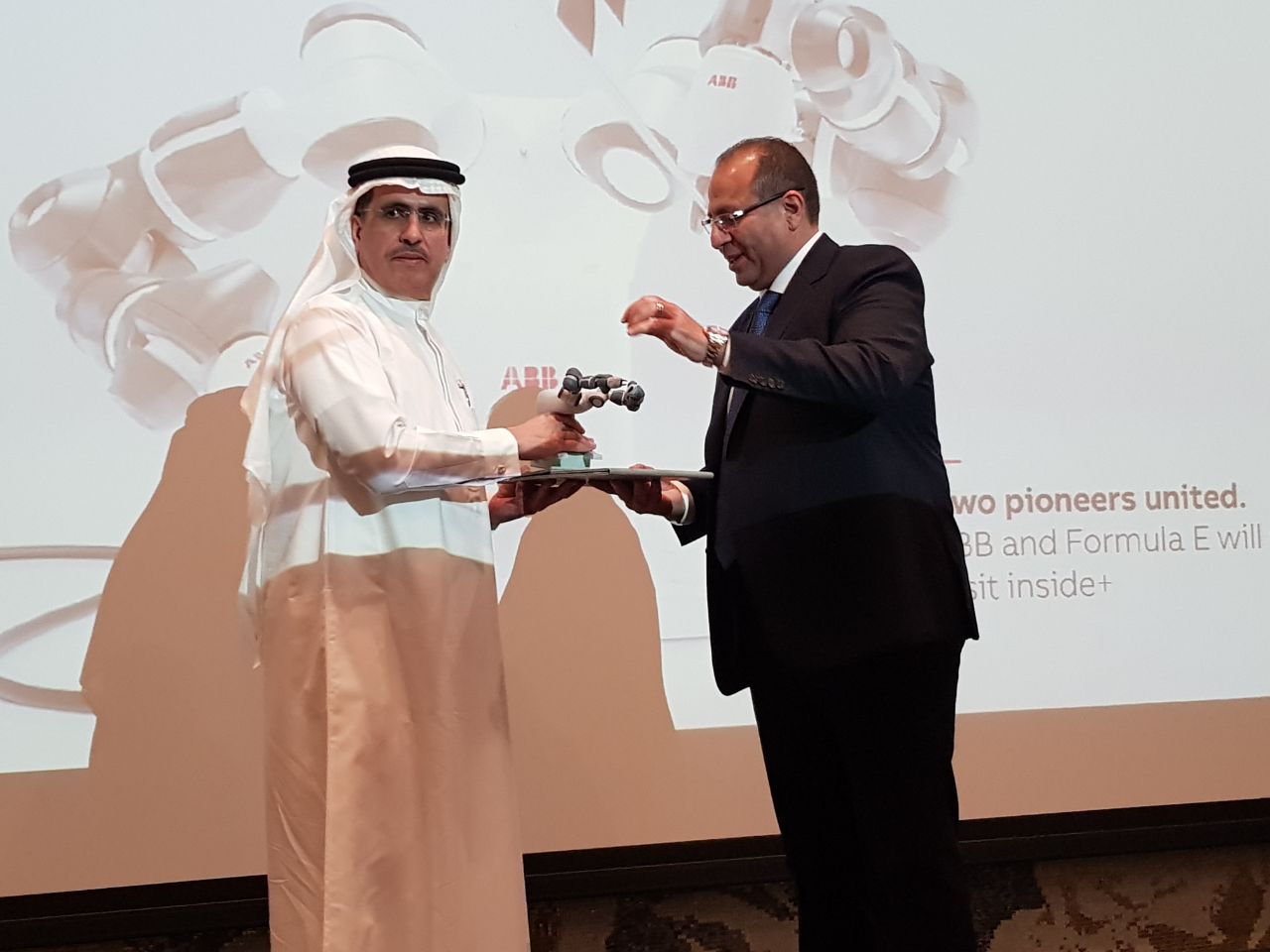 ABB recently conducted a joint workshop with Dubai's Electricity and Water Provider (DEWA) to share knowledge on building a smarter, stronger and greener grid. HE Saeed Mohammed Al Tayer, MD and CEO of DEWA inaugurated the joint workshop.
In his keynote address, Al Tayer commented: "We keep up to date with the Fourth Industrial Revolution, and take advantage of disruptive technologies in various areas, develop artificial intelligence, robotics, energy storage, blockchain, the Internet of Things, 3D printing, and Big Data analysis." He further added that DEWA was securing its supply by diversifying the energy mix, to include clean energy that will provide 75% of Dubai's total power output by 2050, in line with Dubai Clean Energy Strategy 2050. "To achieve this, we have launched many green programmes and initiatives including the Mohammed bin Rashid Al Maktoum Solar Park, which is the largest single-site solar park in the world with a total capacity of 5,000MW by 2030. We have decided to reshape the concept of utilities and create a new digital future for Dubai by launching 'Digital DEWA', the digital arm of DEWA. DEWA will implement a pioneering new model for utilities that uses innovation in renewable energy, energy storage, artificial intelligence and digital services," he said.
Mostafa Al Guezeri, Managing Director, ABB welcomed Al Tayer to the workshop and commended DEWA on its achievement of reducing energy losses in electricity transmission and distribution networks to 3.3%.
He said ABB will be an ideal partner to DEWA's smart and digital ambitions given the ABB AbilityTM Platform offerings.
Al Guezeri pointed to DEWA's renewable energy push and then the resultant challenge that will emerge of feeding the alternative energy like solar or hydro power stably into the grid. He said: "This calls for solutions that offer a greater degree of control and protection to the grid, enabling early detection and rectification without compromising the power network. Notably, ABB has won the award this year from Frost & Sullivan for Company of the Year Award for digital grid communications. We have the products and technology today to help utilities undertake the digital journey and we have transformed many utility providers globally helping them build robust grids."
ABB senior managers also presented on ABB AbilityTM, The Digital Power Grid, Digital Transformation with Asset Health Management, Digital substations and Digital Distribution Transformers (TXpert) at the workshop.
Apart from discussing solutions for a stronger and greener grid, the workshop also addressed Cyber Security issues.
"This workshop has been a great success to help understand Dubai's requirements for Utilities and we hope to work together to building a sustainable future in the United Arab Emirates," said Al Guezeri.
Noaman Amjad, Group Senior Vice President, Global Head of Marketing & Sales of the Power Grids Division, and Jari Kaija, Group Senior Vice President and Head of Customer Service at ABB Group also presented at the workshop.