As Germany pursues its Energiewende policy, ABB is helping the country write the future of sustainable power and e-mobility.
For environmentally sustainable transportation, the May 19 fully-electric car race in Berlin may be the most fitting stop on this season's electric-car ABB FIA Formula E Championship tour.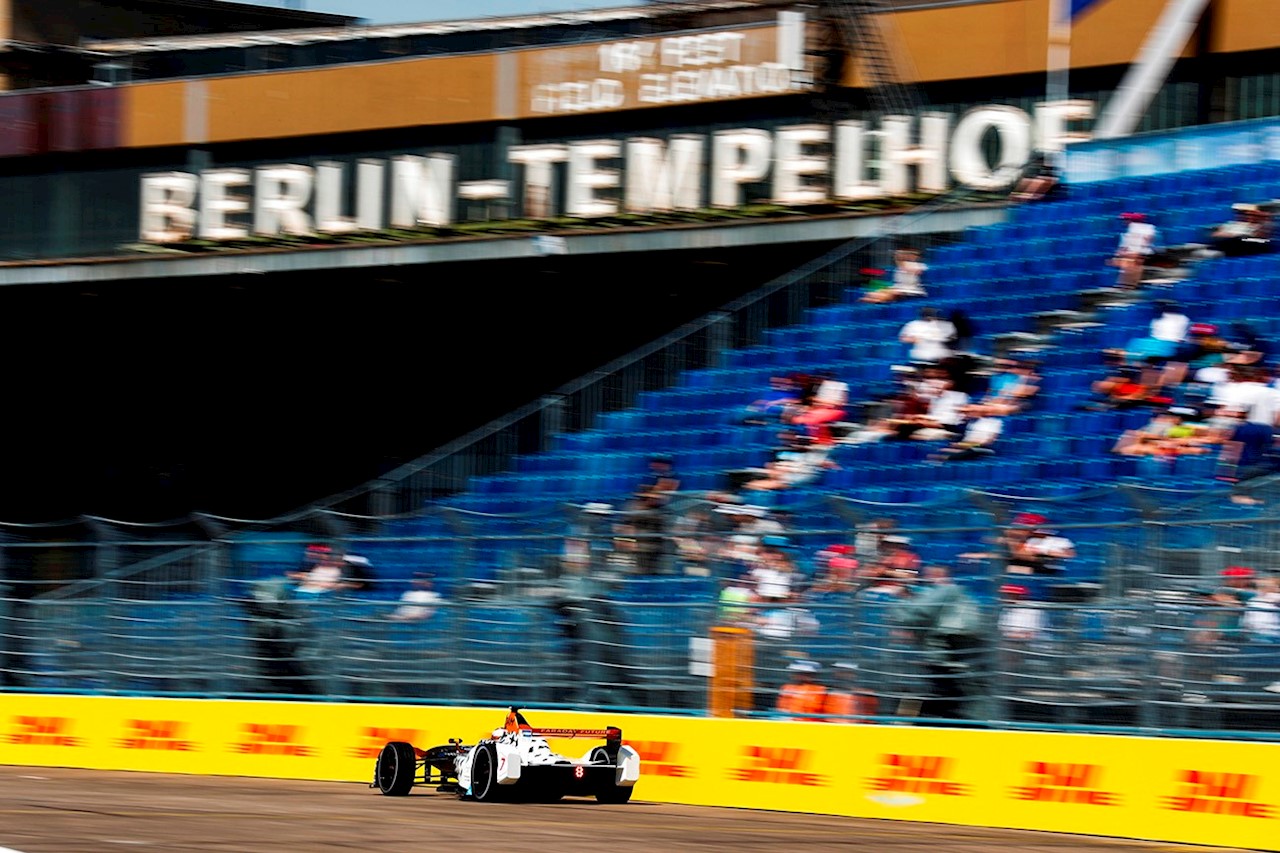 That's because Germany, with its Energiewende energy transition policy, is one of the most committed nations to clean energy. Renewable energy now provides more than a third of Germany's electricity generation. And that portion is growing, as the country continues phasing out nuclear power and looks to reduce its use of coal-burning generators.
ABB, with its expertise and extensive technologies in clean power management and electric mobility, is helping Germany write the future of sustainable energy and e-mobility. The company, for example, is a leading supplier of traction motors and power systems for electric trains and buses, and for electric-bus charging systems, in Germany – as it is in many other countries.
And ABB's innovative approaches to electrified maritime transportation play a prominent role in Germany's shipyards, where the company's steerable Azipod electric propulsion systems are installed on passenger ships being built for some of the world's largest cruise lines.
Moving clean power to where it does the most good
ABB is also enabling Germany's energy transition with technologies that include ABB's high-voltage direct current (HVDC) transmission systems. HVDC can efficiently carry electric power long distances with little loss. That makes it ideal for connecting clean energy from sites best suited to its production to congested urban centers that might be hundreds of kilometers away. It is in cities, where transportation can be a big contributor to carbon emissions and air pollution. The benefit of integrating more renewable energy sources can be noticeable in the improved quality of life as more electric vehicles get on the road and emissions are lowered.
The strong winds that blow across the shallow waters of the North Sea, for example, have led to creation of vast wind farms. Thanks to ABB HVDC systems electricity can be transported long distance to areas of high consumption in the south of Germany. ABB demonstrated that capability back in 2010, when the company's technology helped connect a North Sea wind farm to the German grid via the first-ever HVDC station installed on an offshore platform, BorWin1.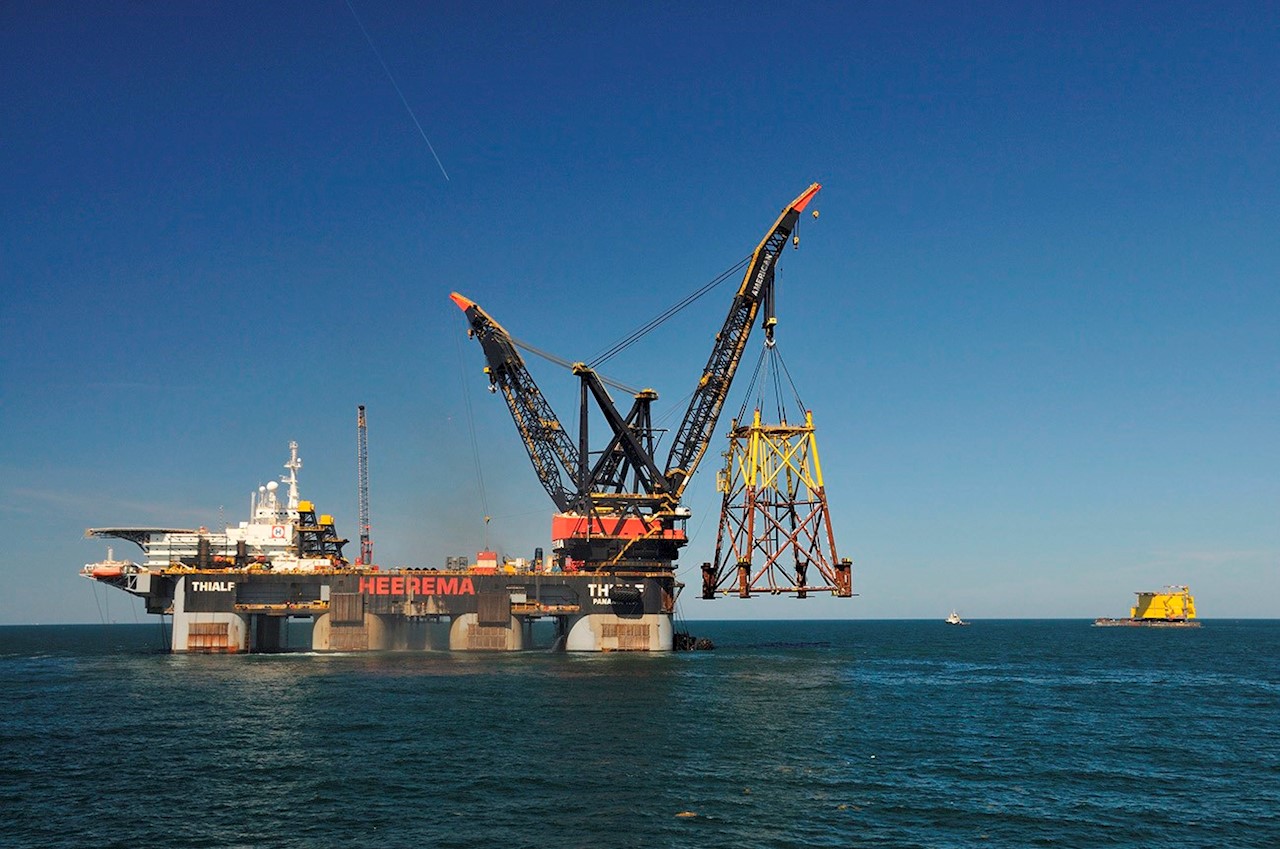 Since then two more North Sea projects, DolWin 1 and DolWin2, have been delivered by ABB to TenneT, the Dutch-German transmission system operator. These two multiple wind farm systems commissioned in 2015 and 2017, deploy ABB HVDC Light technology and can supply more than two million households with clean renewable energy.
A push toward electric cars
As the Berlin ABB FIA Formula E race signifies, it is electric cars that might be the most visible sign of Germany's Energiewende commitment. In the last two years alone, the number of electric cars in Germany has more than doubled.
Aiding that trend is the mounting pressure in Germany to eventually eliminate gasoline and diesel-powered cars. Last October the Bundesrat – the legislative body representing the 16 German states – passed a resolution urging the European Union to ban the sale of new fossil-fuel cars by 2030.
The push for electric cars received an additional shove in February when a German federal court ruled that cities could ban the use of older diesel vehicles. These moves represent a marked change in a country that has some of the world's leading automakers and has strongly favored diesel engines for decades.
In Europe and worldwide, it is German automakers that are now helping lead the way to electric transportation. The widespread adoption of e-mobility by BMW, Daimler and Volkswagen Group relies on readily available charging stations that can quickly replenish the batteries of passenger cars, delivery trucks and transit buses. ABB, as a global leader in electric vehicle charging technology, is enabling the e-mobility transition.
"With Germany's automakers leading the world in automotive innovation through performance and efficiency, ABB is the ideal partner for promoting e-mobility in the country and around the world," said Frank Muehlon, Head of ABB's Global Business for Electric Vehicle Charging.
ABB is leading the way, with more than 6,500 direct current (DC) fast-charging stations installed in 60 countries.
Fast, networkable charging solutions
In April, at Hannover Messe, the industrial technology trade show, ABB showcased the world's fastest e-vehicle charger, the Terra HP. Operating at up to 350 kilowatts, the Terra High Power DC charger is capable of adding 200 kilometers (124 miles) of range to an electric vehicle in just eight minutes.
ABB has become Germany's market leader for fast charging, providing nearly 200 fast chargers, for example to the electric EnBW for installation at autobahn service stations operated by Tank & Rast. EnBW's selection of ABB as its supplier for this retail network is logical: The latest generation of ABB fast-charging stations offers cloud connectivity to the internet, enabling cashless payments. And it employs digital solutions from the ABB AbilityTM portfolio.
Additionally, ABB Connected Services offer continuous remote monitoring of each individual charging station from a network operations center. These internet-based services – based on Microsoft's Azure cloud computing platform – enable predictive control, which can reduce operating costs and increase uptime.
One of the most ambitious fast-charging projects yet announced is the Ionity network. The venture is supported by major automakers, including VW Group, BMW, Daimler and Ford. Ionity will deploy 400 fast-charging stations throughout Europe by 2020. ABB has been selected as a supplier for the pilot phase of the project.
ABB is also developing EV charging networks in Germany with multiple customers and is supplying 350-kilowatt fast chargers to Fastned, a Netherlands-based company that aims to provide a pan- European network of fast charging stations, which will include Germany. Munich's airport just got an ABB fast-charging station, as well.
"Germany is committed to Energiewende." Muehlon said. "And ABB is committed to helping Germany make that transition."